Local Favorites
---
Drink & Dine

Funky Cow Cafe
An innovative, original, and authentic café with roots in Grandma Lola's kitchen. Sweet waffles paired with homemade ice cream and toppings like warm caramelized apples or fire-roasted marshmallows, made with the freshest ingredients and homemade sauces that take your pallet another level!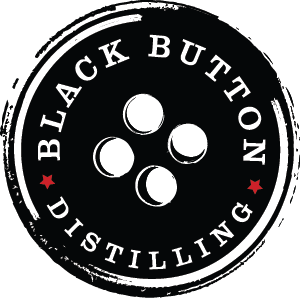 Black Button Distilling
The first grain-to-glass craft distillery to open since prohibition. While you can find us downtown instead of on the sprawling wheat and corn fields our beautiful state has to offer, we have the deepest respect for the land where our products come from. Founded in 2012 by Jason Barrett, Black Button Distilling is a New York State licensed Farm Distillery and we use over 90% New York State all-natural ingredients to make all our spirits.

Branca Midtown
Branca Midtown is a love letter to traditional Italian flavors with a fresh, modern approach. Located in the heart of downtown Rochester, New York, in the newly renovated Tower 280 building. Branca Midtown is a destination spot and the heartbeat of the downtown resurgence. The word "Branca" in Italian means "branch." At Branca Midtown, we seek to extend hospitality to all who walk through our doors and maintain roots in the rich familial culture and cuisine of Italy.

Char Steak & Lounge
A blend of quintessential steakhouse with an opulent, hip ambiance celebrating local artists, Char has something for everyone. With refined and approachable service, the menus offer breakfast, lunch, and dinner. Featuring our wood-fired grilled steaks to homemade pastas,
fresh seafood, and masterfully in-house crafted desserts.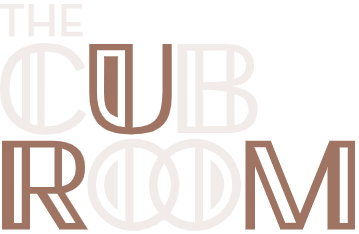 The Cub Room
An American Restaurant located in the South Wedge Area of Rochester. We let the seasons drive and inspire our menu, with a great network of purveyors locally, regionally, and beyond we go to great lengths to source products with integrity for our food and beverage programs. Our Bar serves high quality cocktails in a speak easy style, inspired by the history of the prohibition era, where the presentation is just as dramatic as the cocktail itself. We are a place of camaraderie, where we encourage you to indulge, imbibe, and smile.

Grappa Italian Nouveau
Italian Nouveau is a modern approach to traditional Italian cuisine and where the past meets the present. We carefully craft a modern Italian dining experience perfect for a night out, a lively dinner with friends or a quick bite.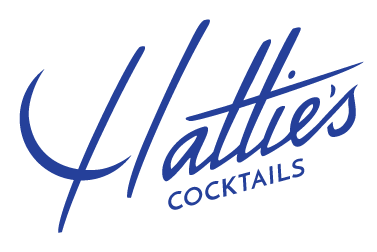 Hattie's Restaurant at The Strathallan
This rooftop bar is one of a kind. A blend of modern and traditional, this incredible 9th floor space is replete with tufted leather booths, mahogany-paneled walls, chandelier-adorned ceilings, and massive windows and an outdoor space to take in the fantastic view. If you love liquor, pull up a seat at our quartz-trimmed bar. We offer an extensive scotch menu, perfectly chilled vodka on draft, and craft cocktails that are as authentic as they are artful.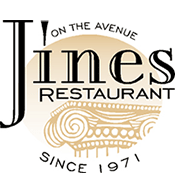 Jines Restaurant
Located in the cultural and historic Park Avenue neighborhood of Rochester, NY—serving: breakfast, lunch, and dinner any time of the day. A friendly and comfortable atmosphere with consistent, high-quality food and service. Whether you're in the mood for a grilled fillet or a grilled cheese, Jines is an upscale diner with something for everyone!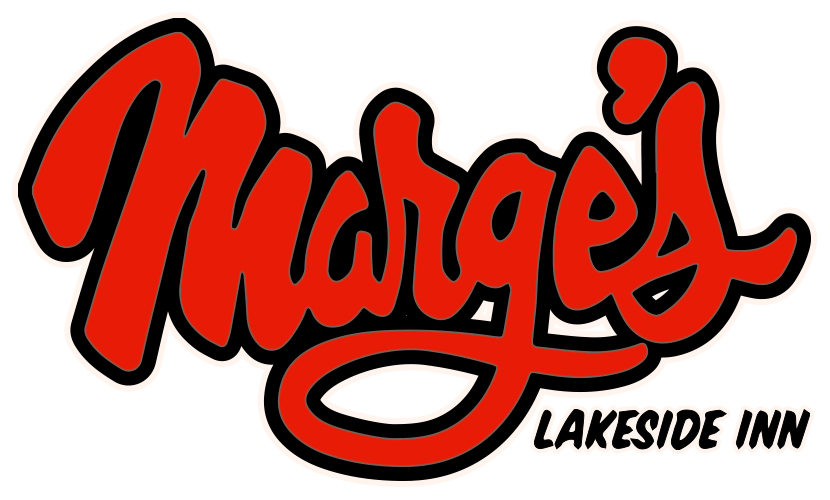 Marge's Lakeside Inn
Marge's Lakeside Inn is a beach-front bar in Rochester, NY featuring drink specials, happy hours, music, events, tiki bar, jukebox, a beautiful patio on the beach, a fire pit, and much more.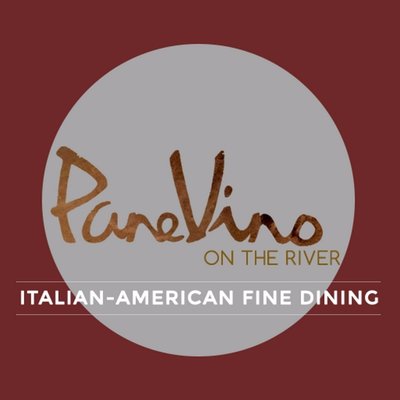 Pane Vino on the River
Offering the finest traditional dishes infused with modern touches. Enjoy a wide variety of unrivaled Italian recipes as well as the finest steaks, chops and seafood. Whatever your occasion, Pane Vino offers intimate settings, expansive patios, elegant bars, and live music that transforms the ordinary into the extraordinary!
Radio Social
Radio Social is a bowling alley, restaurant, bar, event venue, and social club located in Rochester's historical Stromberg-Carlson warehouse. The 42,000-square-foot facility features 34 bowling lanes, lounge areas, a variety of indoor and outdoor games (seasonally on the back lawn), two in-house dining concepts, and two bars.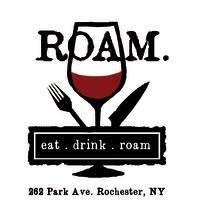 ROAM
A full-service restaurant and bar located in the heart of the Park Avenue Neighborhood in Rochester, NY. Open seven days a week serving drinks, lunch, dinner, desserts and Sunday brunch. Outdoor patio seating is also available right on the avenue!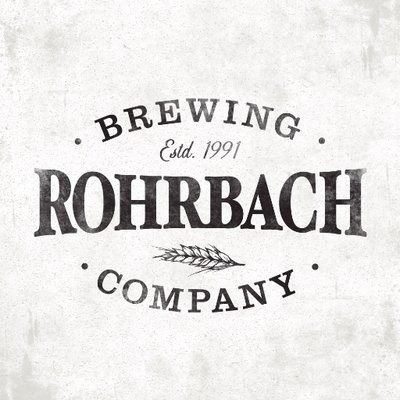 Rohrbach Brewing Company & Beer Hall
Founded in 1991 by John and Patty Urlaub, Rohrbach Brewing Co. is the first craft brewery in Rochester, NY. The brewing company takes its name from Rohrbach, Germany, a small town that inspired its founder to bring craft beer to Rochester. The company first originated in the German House on Gregory Street, then grew into the two restaurant locations existing today–the brewery and beer hall in downtown Rochester on Railroad St. and the Buffalo Road Brewpub Restaurant in Gates.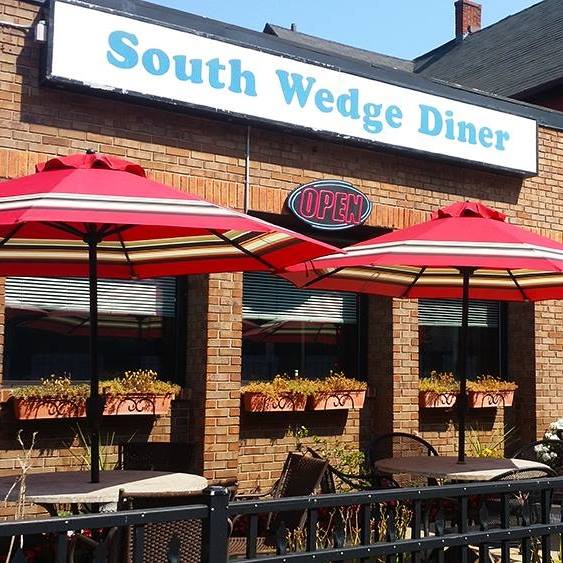 South Wedge Diner
Serving breakfast all day, Asian flavors and lots more!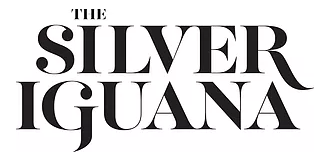 The Silver Iguana
Established in 2017, The Silver Iguana is a Mexican inspired cantina dedicated to bringing a unique interpretation of Mexican cuisine and cocktails to the North Winton Village.

Umi Japanese Steakhouse Sushi & Bar
Lounge-y, neon-lit surrounds for hibachi entrees, myriad sushi rolls & bento-box lunch specials.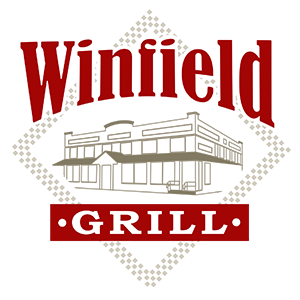 Winfield Grill
Offering customers excellent food, cocktails and an inviting and lively atmosphere. Sit in our restaurant and enjoy a delicious meal with locally-sourced ingredients or have drinks at our beautifully renovated bar.
---
Shopping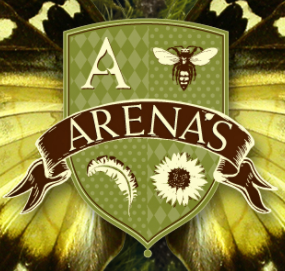 Arena's
The Arena's store is constantly evolving. While some items embody a certain whimsy, and others demonstrate a kinship with nature, and still others express a rugged beauty, everything is interesting. The merchandise covers the gamut: beautiful and unique plantings, gourmet foods, handmade and local jewelry, one-of-a kind new and old objects, lighting, furniture, glassware, objet d'art, statuary, gifts and more.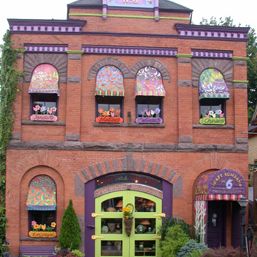 Craft Company No. 6
American & Canadian handmade artisan jewelry, gifts and decorative accessories.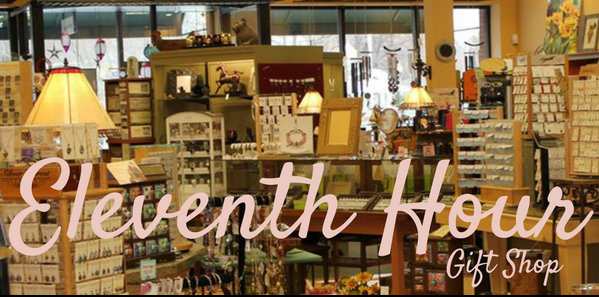 Eleventh Hour Gifts
For 25 years Eleventh Hour has been successfully offering unique gifts and accessories for you and your home at prices you can afford. Features unique gifts including jewelry, accessories, bath & body, home decor, baby, and even handmade gifts.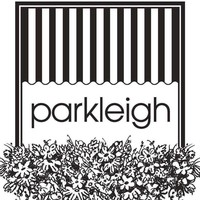 Parkleigh
Have fun. Feel good. Buy stuff. Voted Rochester's Best Gift store by the Democrat and Chronicle and by The City Paper. Parkleigh began as a pharmacy in 1960. In 1986 we said goodbye to the pharmacy and became the gift store you love today.
---
Arts & Entertainment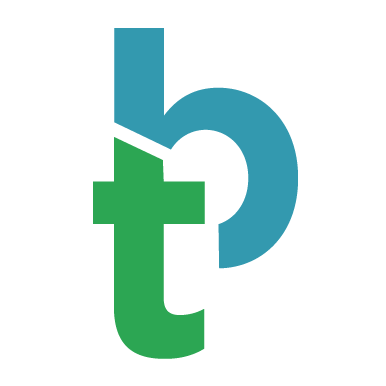 Blackfriars Theatre
Blackfriars Theatre is a mid-sized professional theatre that has entertained audiences for 70 years in downtown Rochester, New York. Our mission is to enrich, entertain and inspire our community through exceptional theatrical arts while engaging local talent.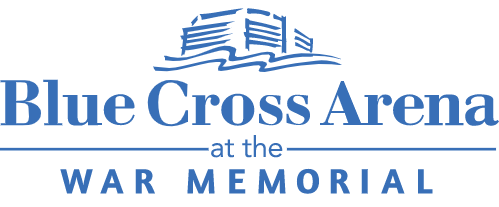 Blue Cross Arena
Blue Cross Arena, also known as the War Memorial, is a multi-purpose indoor arena located in Rochester, New York. For hockey and lacrosse, its seating capacity is 11,215. The arena opened on October 18, 1955, as the Rochester Community War Memorial. It was renovated in the mid-1990s and reopened as The Blue Cross Arena at the War Memorial, on September 18, 1998. It is home to the Rochester Americans of the American Hockey League and the Rochester Knighthawks of the National Lacrosse League.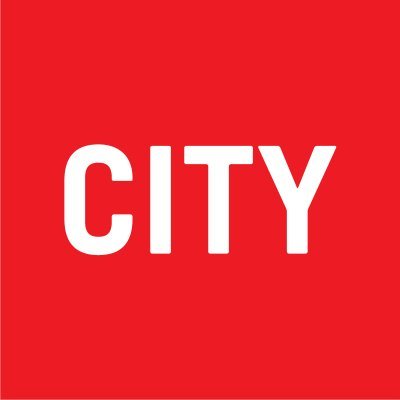 CITY Newspaper
Up-to-date Rochester happenings.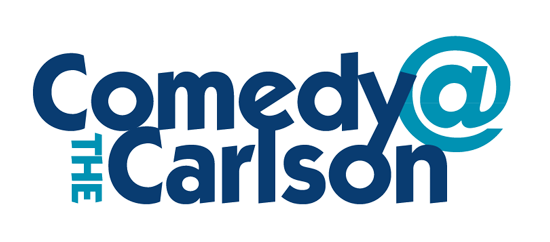 Comedy @ The Carlson
Western New York's premier destination for all things comedy. Located right next to Radio Social in the historic Stromberg-Carlson Building (50 Carlson Road, Rochester, NY). Featuring a 350-seat showroom that hosts the nation's best entertainers weekly. Alongside our main showroom is a beautifully renovated atrium bar, which contains many nods to our building's rich history.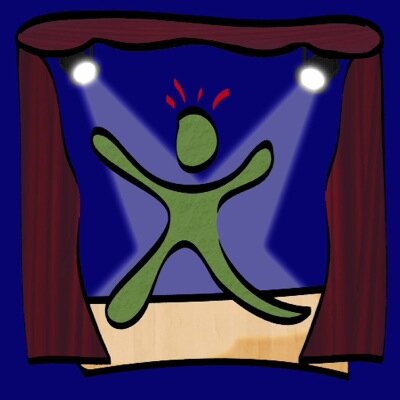 Downstairs Cabaret Theatre
Downstairs Cabaret Theatre has been a vital part of the Rochester theatre scene for 30 years as a not-for-profit professional theatre. Since its inception in 1983, the Downstairs Cabaret has made its mark in the community by producing a diverse offering of musicals, comedies, dramas, new works, and music events in a year-round, repertory schedule. Mostly known locally and nationally for developing Nunsense and producing the world premiere of Forever Plaid, the DCT has always been an important player in the development of new works.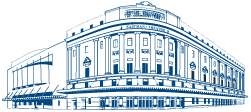 Eastman Theatre
Performances at the Eastman School of Music.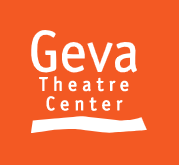 Geva Theatre Center
As one of the country's leading not-for-profit, professional theatres, Geva Theatre Center is Rochester's flagship theatre company and the most attended regional theatre in New York State.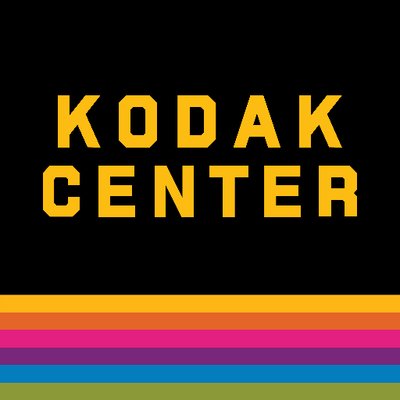 Kodak Center
Kodak Center is a public gathering place for entertainment, conferences and events. The Rochester, NY facility houses the Kodak Center Theater, Kodak Visitor Center, Café and Gift Shop, the Challenger Learning Center of Greater Rochester and 400,000 square feet of space available to rent.

Memorial Art Gallery
A visit to the Memorial Art Gallery is a journey through more than 5,000 years of art history. From the relics of antiquity to works in the vanguard of contemporary practice, MAG offers a panorama of the world's art. Our 14-acre campus is a spectacular public art space that is a popular destination for Rochesterians and out-of-town visitors alike.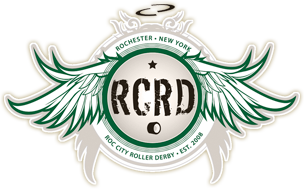 Roc City Roller Derby
Roc City Roller Derby is a nonprofit, amateur athletic league that strives to promote the beautiful sport of roller derby. Our members compliment the vibrant energy in the Rochester community and continue to set the example for providing an engaging and inclusive atmosphere for all.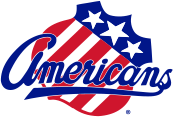 Rochester Americans
The Rochester Americans (colloquially the Amerks) are a professional ice hockey team in the American Hockey League; the team is an owned-and operated affiliate of the Buffalo Sabres. The team plays its home games in Rochester, New York, at the Blue Cross Arena at the War Memorial. The Americans are the fourth-oldest franchise in the AHL, and have the second-longest continuous tenure among AHL teams in their current locations after the Hershey Bears. They celebrated their 60th anniversary in the 2015–16 season.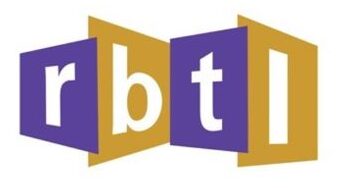 Rochester Broadway Theatre League
RBTL's mission is to provide opportunities for all people to experience, understand and enjoy the best in arts and performance through its education programs, events and activities. To fulfill its mission, RBTL strives to offer diverse performances that reflect the highest standards of excellence, and to make those performances accessible to the broadest possible audience.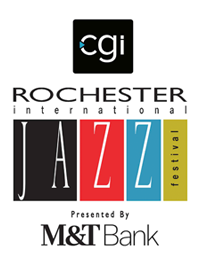 Rochester International Jazz Festival
Established in 2002, the Rochester International Jazz Festival takes place in June of each year. The nine-day festival is held at 20+ diverse venues throughout downtown Rochester New York's East End cultural and entertainment district.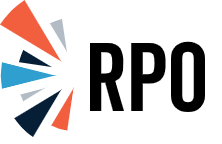 Rochester Philharmonic Orchestra
The RPO is committed to providing the greater Rochester area with exceptional, engaging performances to enrich and inspire. Each season is crafted to create a diverse mix of education programs, progressive performances that blend genres, and showcase talented musicians. Our passion for educating the community while highlighting the beauty in music remains our utmost priority.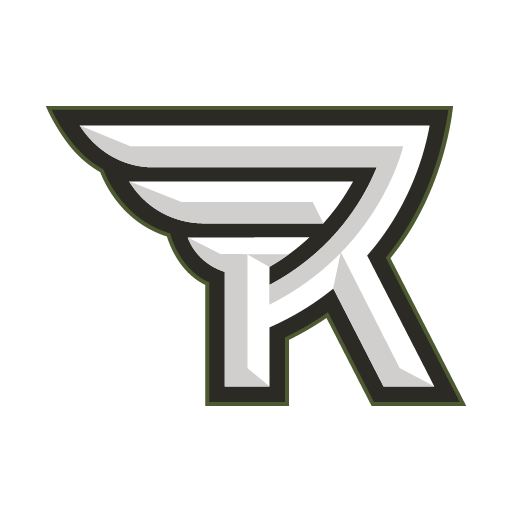 Rochester Knighthawks
The Rochester Knighthawks (also known as the K-Hawks) are a professional box lacrosse team in the North Division of the National Lacrosse League. They play in Rochester, New York at the Blue Cross Arena at the War Memorial.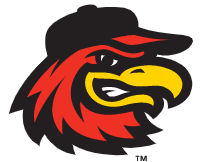 Rochester Red Wings
The Rochester Red Wings are a Minor League Baseball team of the International League and the Triple-A affiliate of the Washington Nationals. They are located in Rochester, New York, and play their home games at Frontier Field, located in downtown Rochester. Founded in 1899, they are the oldest continuously operating sports franchise in North America below the major league level.

Visit Rochester
Rochester is known as "Festival City," with festivals almost every weekend from late spring through the fall. Plus, everyday there is something to do—from performing arts to museum exhibits to musical recitals–and family fun! Find them all here.
---
Groceries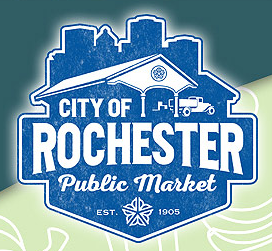 Rochester Public Market
Local Farmers Market where you can find fruits, vegetables, meats, fish, baked goods, cheeses, wines, spices and a variety of other food products, as well as clothing, household goods, and giftware.

Wegmans
Supermarket chain.
---
Beauty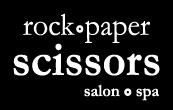 Rock Paper Scissors
Salon & Spa.

Scott Miller
Uncompromising style. Luxurious products. Unparalleled service.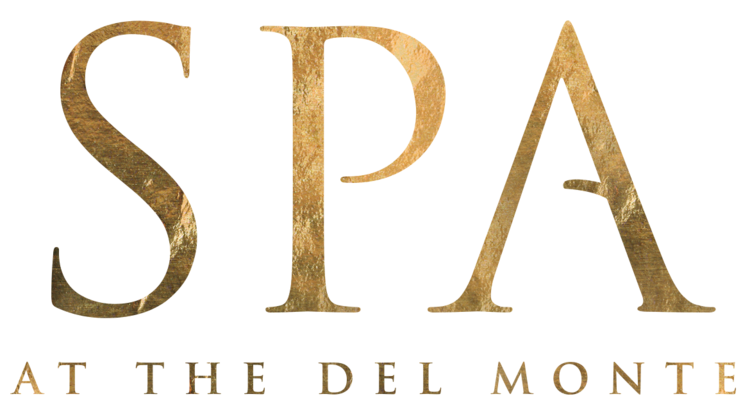 Spa at the Del Monte
From classic, loose curls to edgy cuts and color, the salon at the Spa at the Del Monte offers individualized hair care for both men and women. Our highly trained stylists are constantly evolving and researching the latest trends to provide the best care in the industry. In addition to hair care, the salon at the Spa at the Del Monte also offers signature manicures and pedicures. Nail services range from 25 minute refreshers to 80 minute signature treatments given by our renowned and highly qualified technicians.
---
Area Parks, Trails, Recreation
AllTrails
Looking for a great trail near Rochester, New York? AllTrails has great hiking trails, trail running trails, walking trails and more, with hand-curated trail maps and driving directions as well as detailed reviews and photos from hikers, campers, and nature lovers like you.
Genesee Riverway Trail
The Genesee Riverway Trail is an off-road trail for walking, running and bicycling along the Genesee River. It extends through the scenic, historic and cultural heart of Rochester, from the Erie Canal to downtown and Lake Ontario. It provides pedestrian access to the Genesee River, its scenic gorge, three waterfalls, eight pedestrian bridges, and eleven parks, including four historic parks designed by Frederick Law Olmsted.
Monroe County Parks Department
Information on local parks and events.
Rochester Golf Guide
Highlighting area courses.